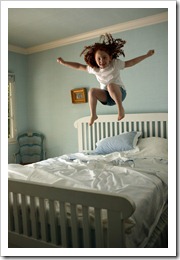 A few years back (2003, I think) I worked as a temp for a company that sold beds where my job was in the stock office at the main distribution warehouse. There were 12 full time staff in the office and 4 temps, 3 had been there for a few weeks before me.
On day one I was introduced to the office computer. It was my job to enter data taken from handwritten notes onto a lotus 123 spread sheet. The nice lady who was training me showed me how to use the mouse to move the cursor to the box I wanted and she showed me how to use the keyboard to put the numbers on the screen. I was then handed a pile of papers that would keep me busy for the rest of the day entering numbers in the spread sheet.
An hour later, I had finished and was staring out of the window.
Remember, this was 2003; it was the main office in the distribution warehouse and they had one computer. The shock on the nice lady's face when she discovered I'd finished in an hour what had been taking her all day, was hilarious. She quickly moved me away from the computer to something that had to be done slower.
This job involved checking the stock of the various shops around the country and working out what beds they would need delivering. This was done by phone and by filling out a series of index cards that were kept in hangers on the wall.
Once again, this was 2003.
After a couple of months, as all temps are, I was let go. This wasn't because I'd done a bad job but because big changes were underway. Us temps were filling a gap while the staff were trained up for something new. They were bringing in computers. Not just an extra one in the office, but lots of them and they'd be introducing them in the shops too. In fact, the whole stock control system was being computerised. It would be revolutionary.
Since my job was to ring the shops to collect stock information, I was privy to their thoughts on the computerisation. They were not good. They were not good at all.
The shop staff were terrified. There was uproar. There was pandemonium. There was a lot of shouting and stamping of feet and even some gnashing of teeth. A computerised stock system? In 2003? Madness.
Clearly management hadn't thought this through. Didn't they realise that people would have to be specially trained to use this new system? Didn't they realise that the shops would have to change the way they did things? Didn't they realise that some of these staff were over 40 years old and clearly would never understand how a computer works?
When I rang for their figures, people would often say goodbye to me instead of hello. They did this to let me know that they were leaving the company. The company they had worked at for 20 years in some cases. They were leaving because computers were simply the last straw.
2003!
As I left on my last day, I was crying, not out of sadness, I'd only been there a couple of months, I was crying with laughter because the overreaction of these poor dopes was just too funny. This wasn't robots being brought in to take over people jobs. This wasn't the early 80s when computers were big and clunky and confusing. This was 2003 and this was a large national company whose entire stock system was run by four temps with telephones and a set of index cards who spent all day, every day, trying to keep the shop's stock lists up to date.
So What
A hilarious tale of my working life, indeed. But that's not why I'm telling this story. I'm telling you all of this because every time I see someone from the publishing industry whining about e-books, I think back to my days at the bed warehouse.
I think back to the panic of the shop staff who couldn't believe they'd have to get used to a new way of working. I remember the shouting and the people leaving to find new jobs where they wouldn't have to use computers.
Things are changing. It's 2012, of course things are changing. And if publishers are to survive, they'll need to change too. Your old business models are of no use to you here. This is the lesson being learned the hard way by the recorded music and movie industries.
So stop moaning about self-publishing and indie-publishing. Stop blaming piracy. Stop complaining about e-books and e-readers. Start listening to your customers. Learn to work with them and provide what they want instead of what you think they should have and you might find you do rather well.
Or you can continue to complain and bitch and moan and blame everyone else for your troubles and shut down your publishing houses. It won't matter because there are plenty of people working new business models who will simply take your place. They know how computers work. They know how to listen to their customers. And they know things are changing.
Send to Kindle