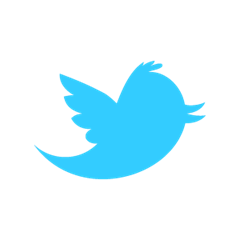 I bloody love Twitter, me. It's aces. Without Twitter, I'd have nobody to talk to each day. When I worked in call centres, I'd have various people in and around my pod who I could banter with throughout the day, working at home, I rely on Twitter to provide this very important function. So when I see people abusing Twitter, it annoys me.
Twitter is abused in all kinds of ways, mostly by spammers and porn bots. But there's a certain amount of abuse that seems to come from people who, although not professional spammers, cause as much frustration and annoyance for the rest of us as pro-spammers do. These are the people who think they're gaming the system somehow, who think they're being clever. But trust me, they're not clever, they're just annoying.
So here is my list of things that in my eyes, will make you a spammer even if you think you're not:
You're a spammer if…
You follow people, then un-follow them once they've followed you back.
You follow people, then un-follow, then re-follow repeatedly so your avatar stays at the top of their "Followed By" list on their Twitter page and you think it's good, free advertising.
You're following over 1500 people, are being followed back by 15 and have only 10 tweets, all of which are links back to your own site.
You never interact with your followers, preferring to believe that your one way banter is a gift to the world.
You only ever interact with your followers, never posting anything useful or interesting, preferring to make it look like you're interested in, them, in the hope that they'll give you a #followfriday and increase your own follower count.
You only ever RT what other people are saying. That is a very lazy way to run your account.
You pay people to follow your Twitter account. Yes, this actually happens.
You use popular hashtags to plant your Twitter ads in trending discussion topics. It didn't work for Habitat, it won't work for you.
You auto DM people when they follow you. Especially if your auto DM is a plea to visit your site and look at the thing you're selling.
You've looked through that list and thought they all sound like splendid ideas.
And for a bonus point, you think TeamFollowback is the greatest thing ever.
I'm sure there's more. And I'm sure you'll let me know what I've missed. I shall now retire to couch for a post rant nap.
Send to Kindle