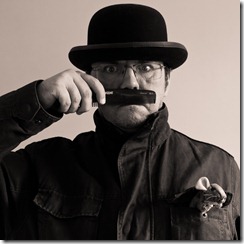 I've moved. Or rather, I'm moving. Will Write For Cake will be shutting down  and my new home will be here at MrUku.com.
It still feels like a bit of a mess right now, but we'll all settle in and get used to the new place eventually. I've brought a few of the more popular posts from, Will Write For Cake, to make the place feel familiar. But there'll be lots of new things to read as we go on. That's what I'm looking forward to most, I think.
You see, while I could rant and vent my spleen over at the old cake hole, I was much restricted to writing about writing. Over here, I can flex a little more. On the right, you'll see the main categories I'll be using. That will help you to find posts, articles and essays on the subjects that interest you as the place begins to fill with new content. Or you can use the archives to dig a little deeper.
So take off your shoes, and have a wander around. Enjoy the place and, if you feel the need, let me know what you think.