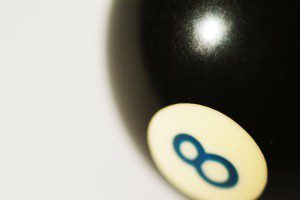 How the hell should I know?
Let's get things straight from the off. I've just woken up from my afternoon nap and am feeling very grumpy, so I probably shouldn't be writing this. But tough. Other bloggers, published writers, are having a go at this subject so I thought I'd throw my vast knowledge into the ring despite not being fully awake yet. I'm just that crazy.
To my dazed mind the question can be answered thusly wise:
If you're blogging because you think it's a great way to market yourself and your book (published or otherwise), you're doing it wrong.
You're no better than those companies who see the social network as a cheap means of getting some advertising for their product.  They blog and tweet like they're your friend but all the while they're chanting "buy me, buy me, buy me" under their soulless corporate breath.
That's clearly not social networking and fools nobody. Don't get me wrong, I understand that a blog is a great way to enhance your brand. But that's not all that blogging is.
Blogging, like tweeting, should be done because it's fun and because you've got something to say. If you've not got much to say then you've not been paying attention. Having nothing to say has never stopped anyone from Tweeting about it. And it's certainly never stopped anyone from blogging about it either. Especially not me, that's for damn sure
In my vast experience (not really, but you know, hyperbole and all that) if you feel, as a writer, that you absolutely must have a blog, you've been given duff advice. If you think you absolutely must post to your blog 3 – 5 times each week, you've been given duff advice. If you think nobody will care about what you're writing, you've been given…well, you can see where this is going.
The problem is, you're a writer. You are not a corporation, so stop thinking like one.
You're not blogging for money. You're not on a deadline. You don't have a boss who demands that you, "blog now; write your little stories later, in your own time." So relax.
Blogs are a great place to have your say and, as writers, are a great way to practice your craft. You've got as much space as you need to publish your thoughts and stories and invite people to come and read them.
Put your photos on there. Talk about other writers you've met. Review books that you've enjoyed. Ask questions. Do whatever you like, it's your blog. And if you've nothing to say this week, well that's fine. There are no blog police who will close you down if you're not posting 3 times each week.
The one thing a writer's blog should never be is a marketing campaign. Because that, more than anything else will suck all the fun out of blogging. So stop worrying and have fun. Remember, blog because you want to, not because you think you have to
Rant ends.